You've read that right, Van Gogh: The Immersive Experience is extending its opening dates. You now have until May 14 to experience the magical experience that, literally lets you step into art. The event was expected to be popular, but it's been so popular it's needed to get an extension. You can find the immersive exhibition taking place in Carlisle Memorial Church, and you can get yourself tickets here. Sessions are still available, but we'd advise being quick to avoid any disappointments.
You've probably seen art in person, but have you ever stepped into it?
Well, now is your chance to. The exhibition makes use of state of the art technology in a number of creative ways to curate an experience you won't forget. Van Gogh: The Immersive Experience creates a 360 degree spectacle that will illuminate Carlisle Church as it has never been before. The projections will envelop the walls with some of Van Gogh's most notable works, and you'll also have the chance to learn about their inspirations in the one of a kind VR experience. You will feel like you've stepped into the paintings with the larger than life displays and then be transported into "A Day in the Life of the Artist in Arles France", where you can see the world of the influential Vincent Van Gogh.
The experience is a twist on traditional art experiences. It blurs the line between tech and art in an effort to create a splendid multi-sensory experience that allows you to appreciate as well as learn in a fun way. If you want to experience art up close, thanks to cutting edge technology that lets you appreciate the finer details without having to get your glasses out, this exhibition is the one for you. It's not around forever, with plans for the exhibition to close in May 2023. So why wait? Get yourself organised and down to this one of a kind experience.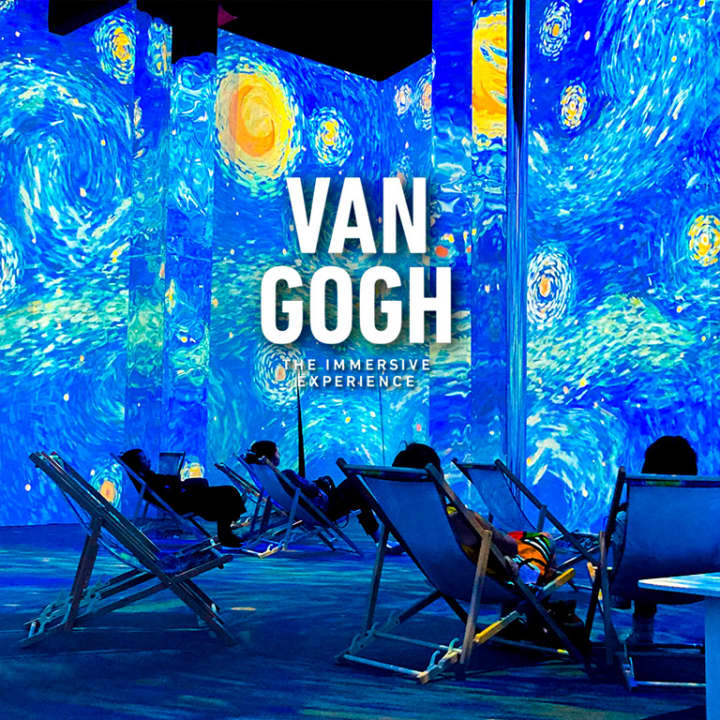 Van Gogh: The Immersive Experience
---